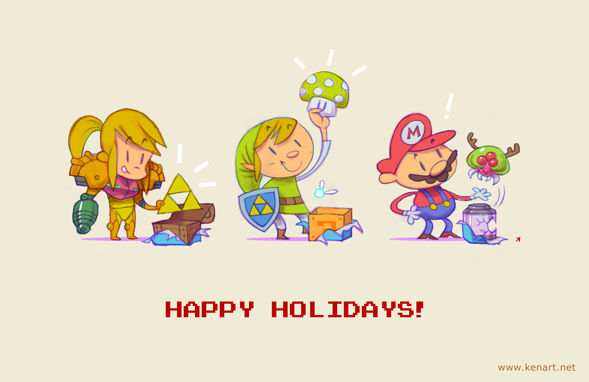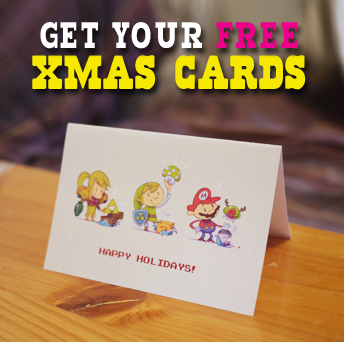 Do you love Nintendo? Me too! So I made this card just for you.
One FREE card with every print!
Buy one or more prints of my art from any of my stores before Christmas. Email me the receipt, and I'll send you one card for every print! For each card, I can leave it blank or you can ask me to draw any Nintendo or 8-bit character for you!
WIN a pack of TEN cards!
Want to give these awesome cards to your friends?! Also want a BONUS DRAWING of any Nintendo or 8-bit character!? You have two ways to win!
Go to the kenart.net Facebook page and LIKE it before December 7. Then leave a comment on the contest news item telling me what character you want me to draw for you! Already LIKE it? Then just leave the comment!
Follow @kenwongart on Twitter and then include my url (www.kenart.net) in a tweet before December 7! If you win I'll ask you which character you want me in your bonus drawing!
One pack plus a bonus drawing goes to each of the Facebook and Twitter winners, chosen at random! Enter both!
Note: I'm not affiliated with Nintendo in any way. But I totally <3 them.